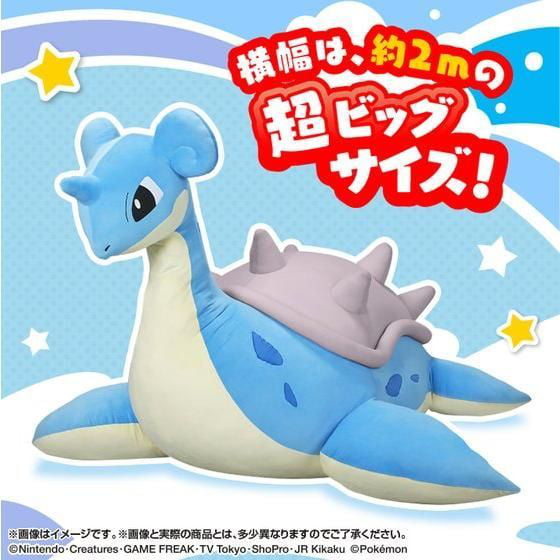 Bandai made an adults-size Lapras plushie.
Officially called "The Lapras You'll Absolutely Want to Ride."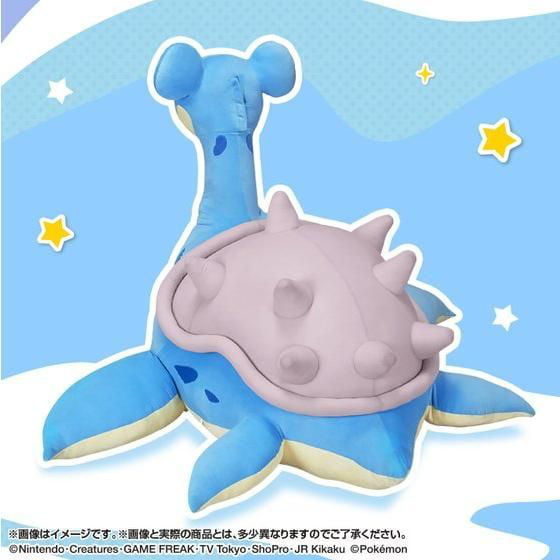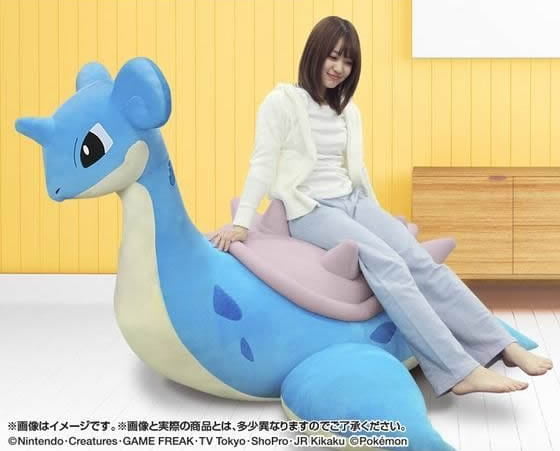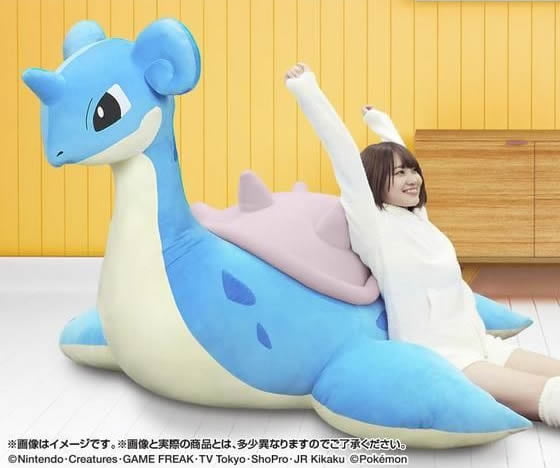 It is 4 feet tall and 6.6 feet wide (120cm x 200cm) , so basically can get on top and "ride" it. Everything on it can be squeezed. Even the spikes are soft.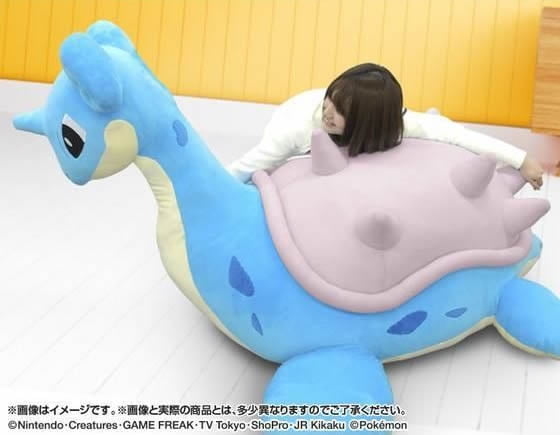 Bandai estimates it will begin shipping this item in July and $750 you can bring this plushie home.