Nakajima Atsushi was kicked out of his orphanage, and now he has no place to go and no food. While he is standing by a river, on the brink of starvation, he rescues a man whimsically attempting suicide. That man is Dazai Osamu, and he and his partner Kunikida are members of a very special detective agency. They have supernatural powers and deal with cases that are too dangerous for the police or the military. They're tracking down a tiger that has appeared in the area recently, around the time Atsushi came to the area. The tiger seems to have a connection to Atsushi, and by the time the case is solved, it is clear that Atsushi's future will involve much more of Dazai and the rest of the detectives.
The story focuses on a young adult named Atsushi Nakajima. After being kicked out of his orphanage, Atsushi accidentally stops the suicide of a detective named Osamu Dazai believing he was drowning in the river. During his interactions with Dazai, Atsushi learns he is gifted with a supernatural ability capable of transforming him into a berserker white tiger in the moonlight; this made the orphanage torture him and kick him out in the past. Dazai recruits him into the Agency and there he meets many other ability users as they tackle various cases and events taking place within the city of Yokohama, a place teeming with individuals with Supernatural Abilities. Atsushi becomes the target of the Port Mafia members, most notably Dazai's former student, Ryūnosuke Akutagawa, as there is a bounty on his head on the black market.
During Atsushi's fights against the mafia, he also meets Francis Scott Key Fitzgerald, the leader of the Fellowship of the Guild who placed the bounty on his head. Fitzgerald reveals there is a supernatural book capable of changing reality linked with Atsushi's tiger, hence putting a bounty on the black market. Fitzgerald disregards any superficial damage the Guild might bring to Yokohama in exchange for the book, having an airship named "Moby Dick" destroy the city. However, he is nearly killed by Atsushi and Akutagawa once joining forces while former mafia member Kyoka Izumi stops Moby Dick.
Another man known as Fyodor Dostoyevsky appears wishing to obtain the book too in order to erase all gifted people. He arranges a mortal fight between the detectives and the mafia but the true leader behind this organization, Natsume Soseki, stops the fight. While Atsushi and Akutagawa corner the virus' originator, Dazai manages to arrest Dostoyevsky with Fitzgerald's help. However, Dostoyevsky is later revealed to have orchestrated his own imprisonment in order to lead his followers. Pages of the book are later found by Dostoyevsky's group The Decay of Angels who uses its powers to frame the Agency for a murder case. Dazai is imprisoned alongside Dostoyevsky and the government sends its military forces known as the Hunting Dogs to execute the members from the Agency. As the Agency faces defeat, they form an alliance with Fitzgerald and the mafia in exchange for one of their followers. Across the multiple fights, it is revealed there is another person above Dostoyevsky and that person must be stopped. During an encounter with one of Fyodor's allies, Sigma, Atsushi discovers that the leader of Decay of Angels is a person codenamed Kamui. Ranpo Edogawa then manages to gather the Agency and prove their innocence to the law. After this, he uses his skills to determine Kamui's identity: Ōchi Fukuchi, the leader of the Hunting Dogs. Upon being found, Fukuchi tries to kill Ranpo but is stopped Atsushi. Having realized Atsushi would not be able to face Fukuchi alone, Dazai had requested Akutagawa to aid. However, both Atsushi and Akutagawa are defeated by their enemy with the latter sacrificing himself in his last moments to let Atsushi escape.
The series mainly concentrates upon the weretiger Atsushi Nakajima, which combines many others gifted with supernatural powers to achieve unique tasks such as running a company, solving puzzles, and executing assignments assigned by the mafia.
An anime tv show adaptation from Bones aired in 2016 in 2 parts, the very first component aired between 7 April 2016 and 23 June 2016, and also the next component aired between 6 October 2016 along with 22 December 2016. An anime movie, Bungo Stray Dogs: Dead Apple, has been published on 3 March 2018. A third-year aired involving 12 April 2019 and 28 June 2019.
If you want to watch this anime then follow the Bungou Stray Dogs Watch Order Given below in this article.
Bungou Stray Dogs Watch Order
1.
Bungou Stray Dogs
Another Title: 

Bungo Stray Dogs



Original Run: Apr 7 – Jun 23, 2016
Episodes:  12 episodes × 23min
2.
Bungou Stray Dogs 2nd Season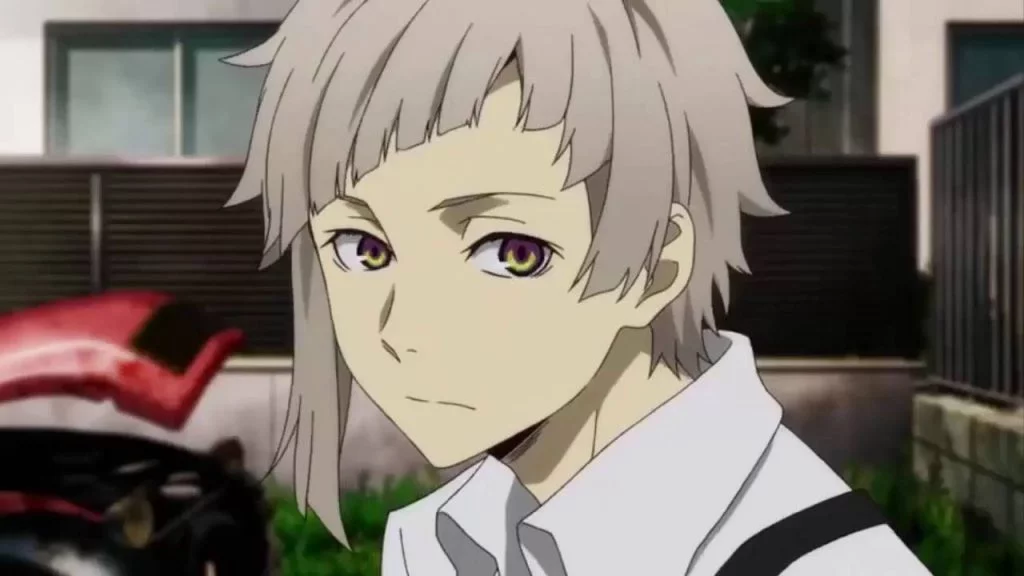 Another Title: 

Bungo Stray Dogs 2



Original Run: Oct 6 – Dec 16, 2016
Episodes:  12 episodes × 23min
3.
Bungou Stray Dogs: Hitori Ayumu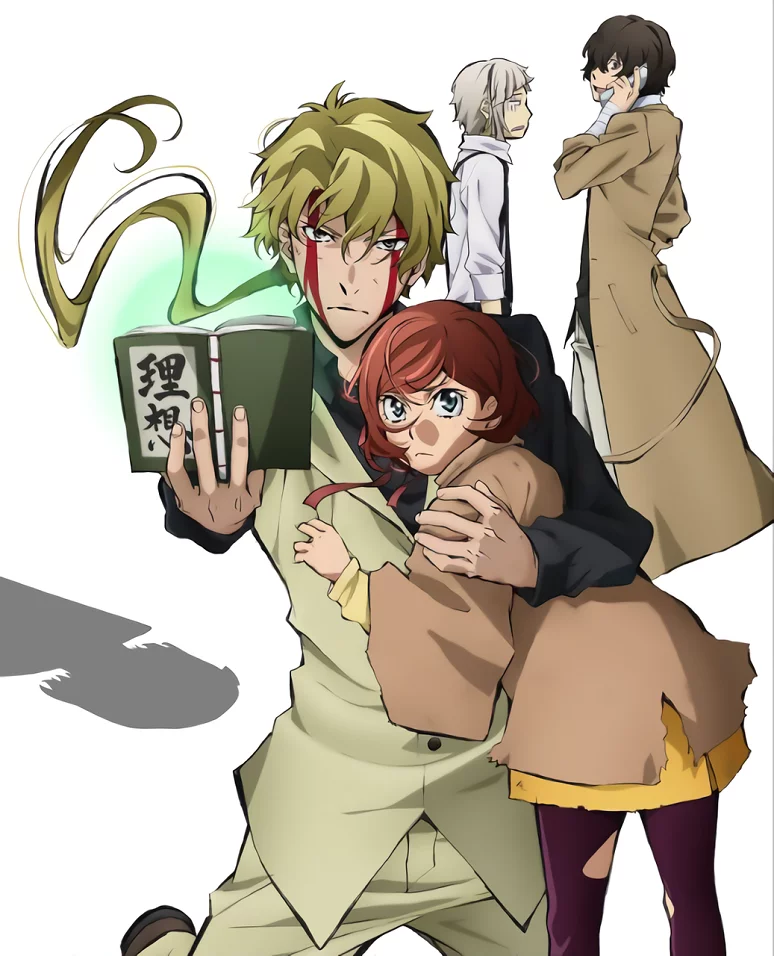 Another Title: 

Bungo Stray Dogs 2 Episode 25 – Walking Alone



Release Date:  Aug 4, 2017
Episodes:  1 episode × 23min
4.
Bungou Stray Dogs: Dead Apple
Another Title:   –
Release Date: Mar 3, 2018
Episodes: 1 episode (Movie)
5.
Bungou Stray Dogs 3rd Season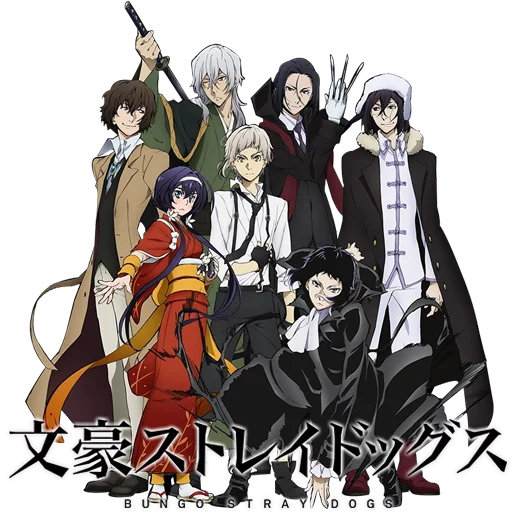 Another Title: –
Original Run: Apr 12 – Jun 28, 2019
Episodes: 12 episodes
Related  Date A Live Watch Order Guide
6.Bungou Stray Dogs Wan!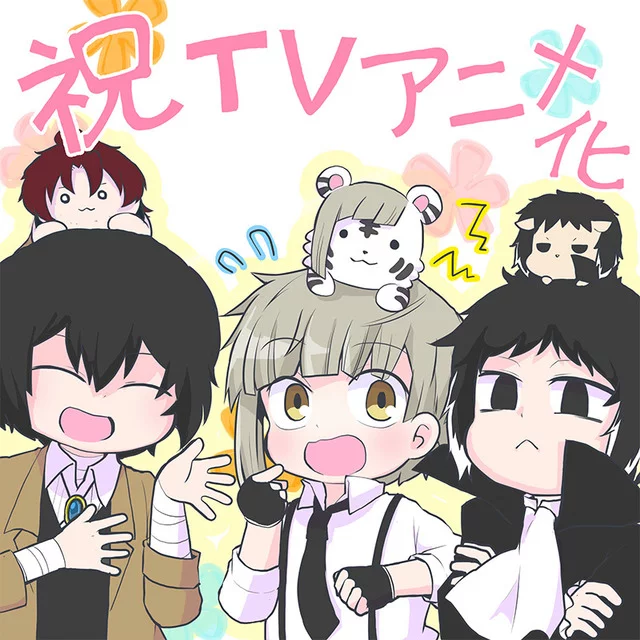 Another Title:
Original Run:  Jan 13, 2021 –  Currently Airing
Episodes: 12 (11 Minutes Each)
Synopsis
For months, Atsushi Nakajima's orphanage was plagued with a mysterious tiger that he appears to know about. Suspected to be supporting the odd happenings that the 18-year-old is unexpectedly kicked from their orphanage and left starving, hungry, and drifting through town.
While hungry to a riverbank, Atsushi conserves a somewhat eccentric guy named Osamu Dazai out of drowning. Whimsical suicide addict and supernatural detective, Dazai was exploring exactly the exact same tiger that's been contradicted the boy. Along with Dazai's spouse, Doppo Kunikidathey resolves the puzzle, but its settlement leaves Atsushi in a tight place. As many odd events occur, Atsushi is coerced into joining their company of supernatural researchers, carrying on odd situations the police can't manage, together with his many enigmatic co-workers.