Cosplay is an anime fan's way of saying I love you. Kill la Kill is an epic anime with tons of devoted fans worldwide. And what would a devoted fan be if they had the looks and ability to bring the Kill la Kill fantasy world come to life and didn't? Meet some of the best cosplayers in the world!
Do you love Kill la Kill? How about cosplay? We'll give you both!
---
Refer to Tanya (Ryuuko Matoi cosplayer) below.
Every true Kill la Kill fan has at least once dreamt of wearing the cool threads that served as the central theme of Kill la Kill. These amazing ladies made that fantasy a reality with these beautiful, high quality cosplay photos. Their love for the series is heartwarming and will definitely put a smile on your face.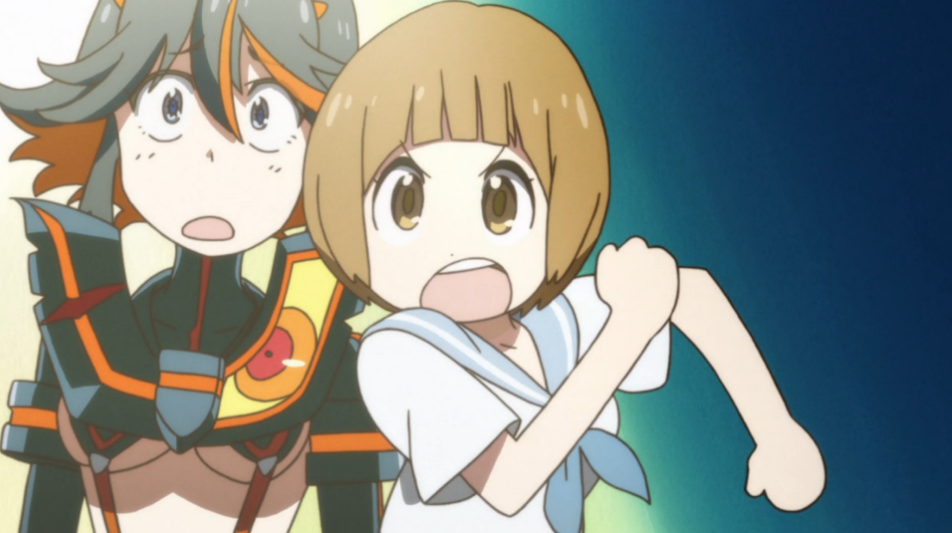 ---
Ryuuko Matoi Cosplay
---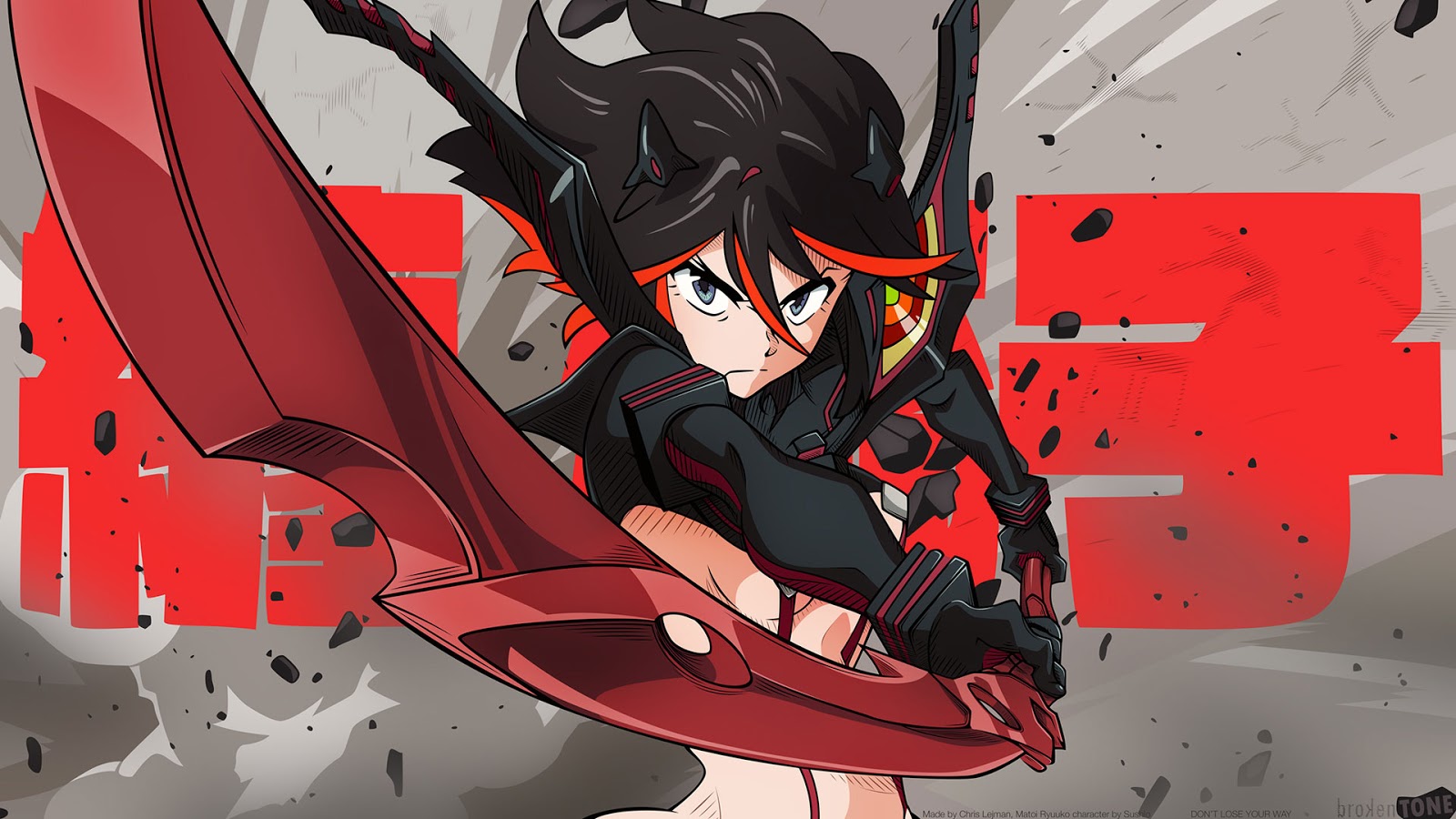 Ryuuko Matoi is the feisty main protagonist of Kill la Kill.
---
Fenix Fatalist – Facebook Page (Ukraine)
---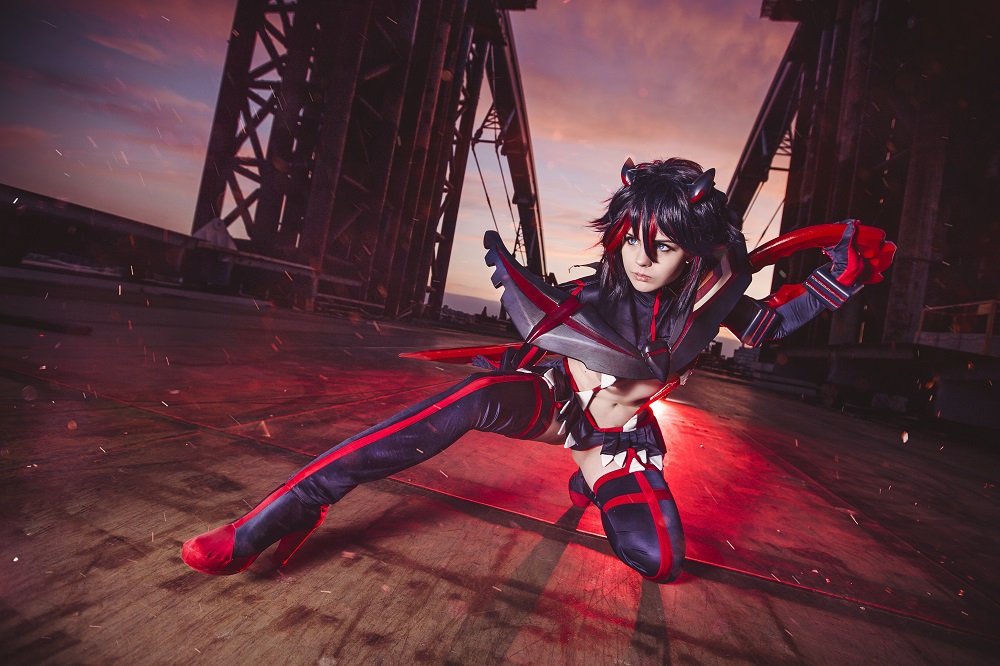 Photographed by Eva
Why I cosplay Ryuuko Matoi:
"For me, Ryuuko Matoi is a character that definitely changed my life! When I first saw the Kill la Kill trailer, I really fell in love with the fact that she was a brutal and resistant girl that chose her own path in life. At that time, I was always thinking about the people around me – what they will think if I do this? Or that? It was an endless dilemma. But Ryuuko showed me that it is okay to sometimes just do whatever you feel like doing! I started to work towards gaining self-confidence. Looking back, I can tell: That was the best decision in my life!"
"When I first saw her battle uniform, I was like Whaaaat?! No way I'm doing this cosplay!, but as you see, things change. I really love the result of my work. Now I remake Ryuuko's uniform a lot. Hopefully I'll be able to make something new this summer, fingers crossed! I am forever grateful for the tons of messages that I have received so far, and I hope that you will support me in the future. Your words give me the ability to move forward no matter what :)"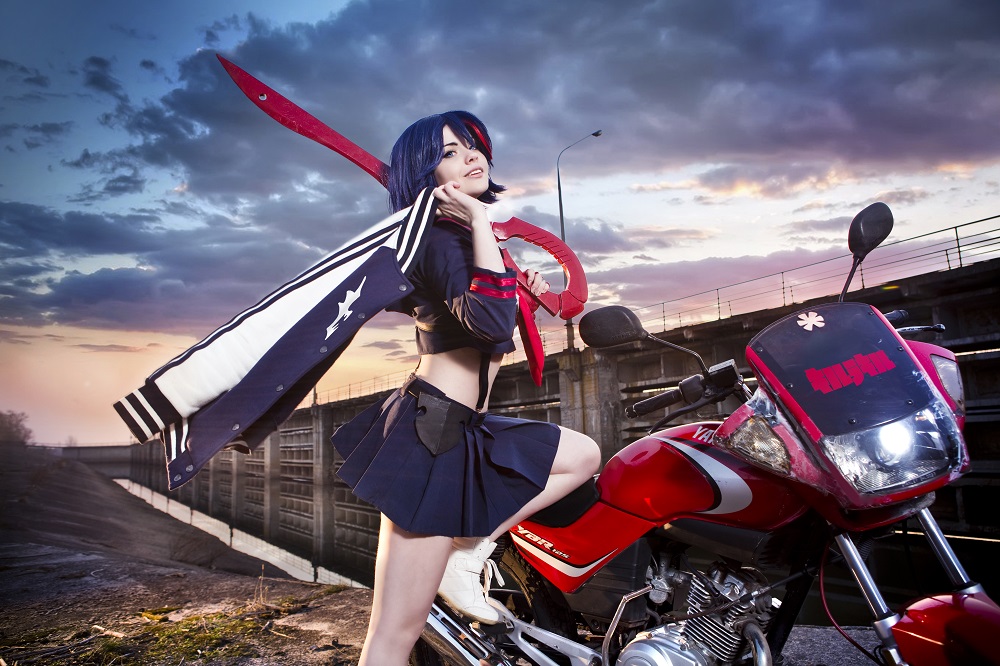 ---
Tanya (ターニャ) – Twitter Page (Japan)
---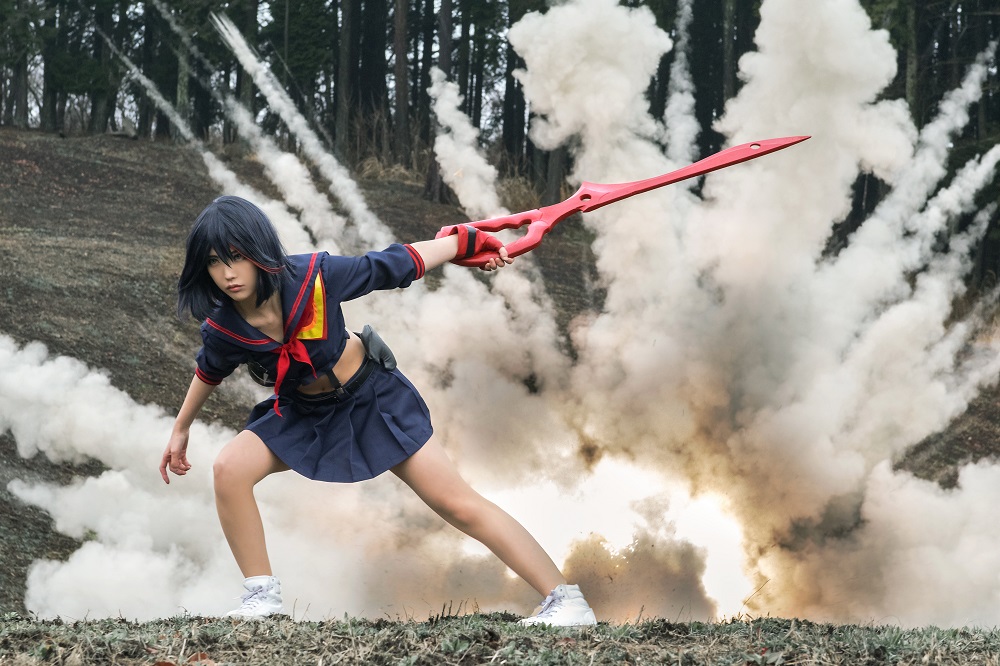 Photographed by Kazu (かずさん) and Uu (鶴さん)
---
Gin (ぎん) – Twitter Page/Photo Archive (Japan)
---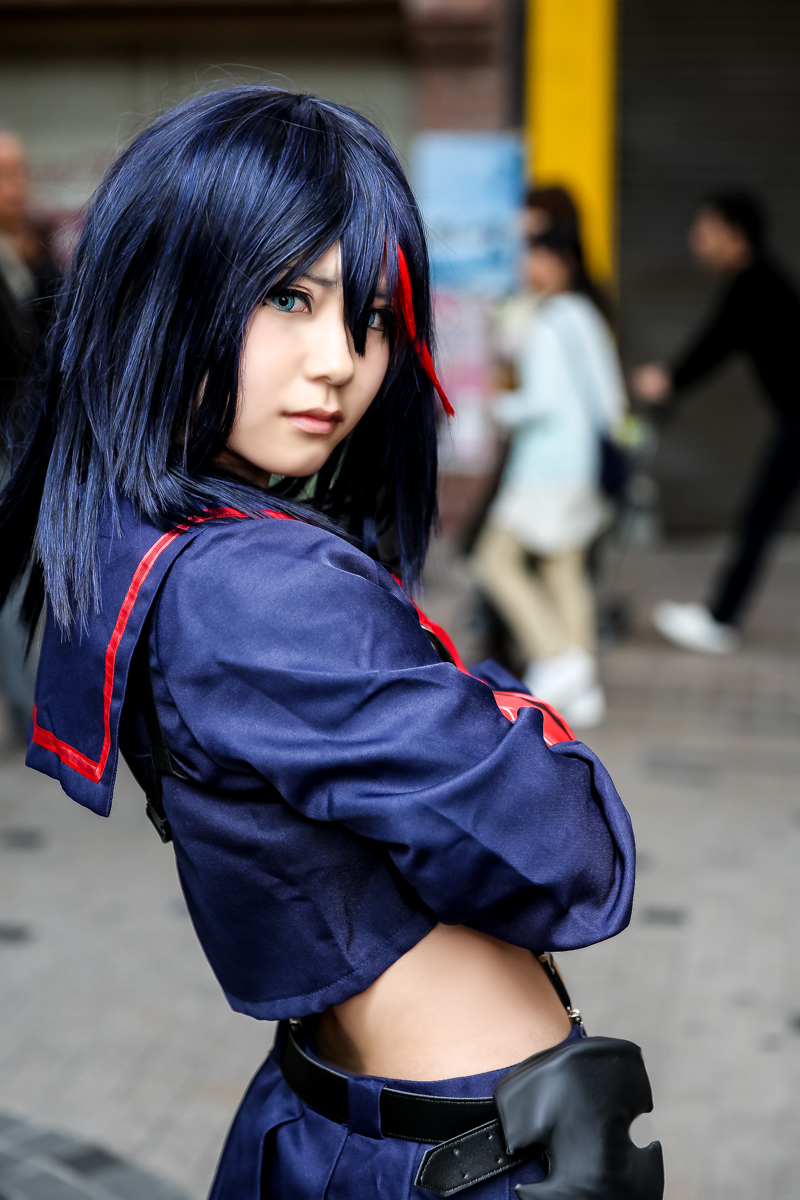 Photographed by Integra (インテグラ様)
Why I cosplay Ryuuko Matoi:
"My sister and I both love anime and enjoy doing cosplay for our favorite characters!"
---