Yusuke Murata, known for his dynamic work on One-Punch Man and Eyeshield 21, is working on the Bact to the Future series.
Back to the Future screenwriter Bob Gale is supervising the manga. Murata plans to publish the first book volume on April 20.
Though the manga is said to be based on the original 1985 film, the preview illustration includes characters from the two sequels.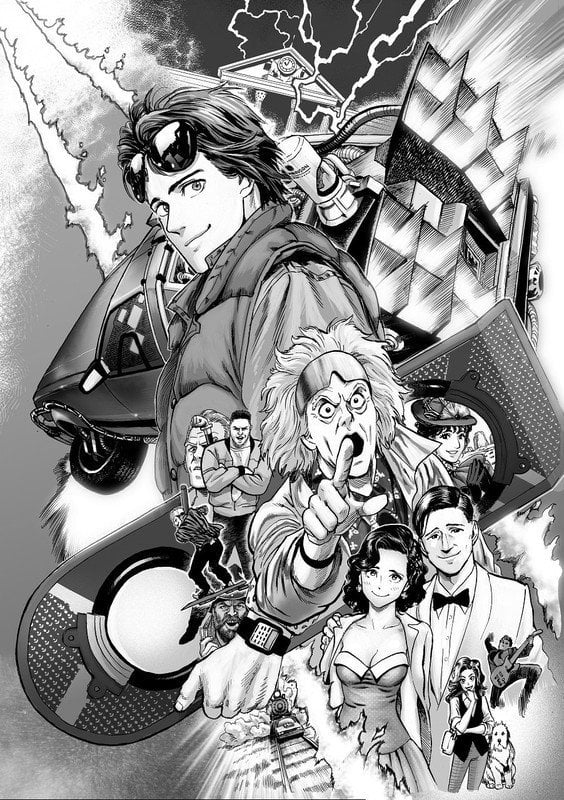 Murata's art is known for being , with Dragon Ball creator Akira Toriyama's style as a major influence. He noted that drawing the actor Michael J. Fox as the main lead Marty McFly is a "extremely high hurdle" to overcome, but he vows to do his best.