There're a lot of manga cafes in Japan. What's less common, is a manga "bar".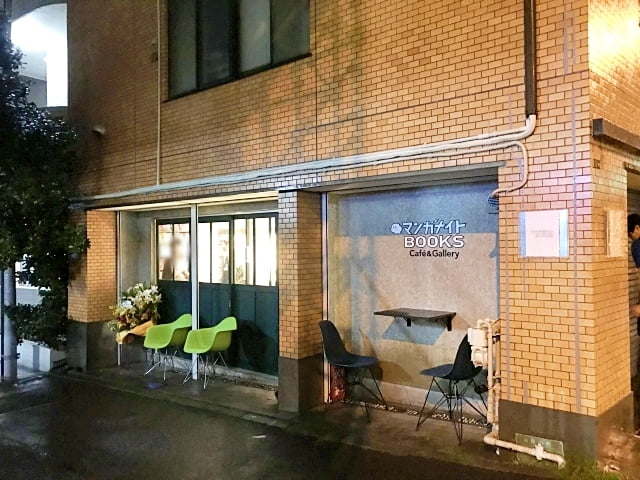 Tokyo's Manga Night Books is located in Tokyo's Bunkyo Ward. The shop is actually a very multifaceted place.
It's a manga specialty shop, but also a manga library with a large collection of comics that you can read for free. Then there's the cafe aspect, with drinks and food. It is also an art gallery, with rotating exhibits highlighting the works of manga luminaries.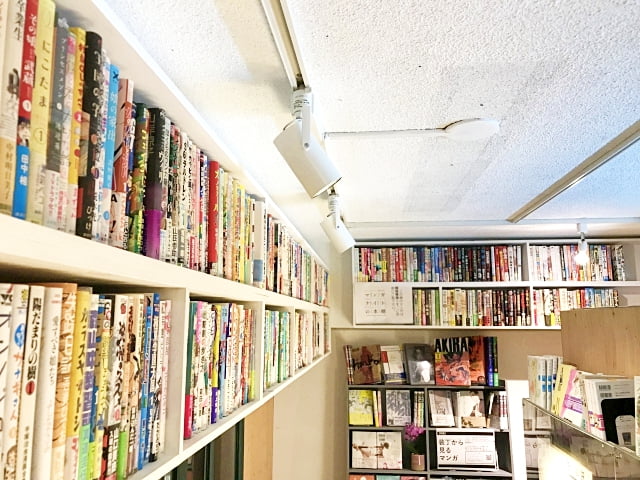 Its current exhibition is a salute to Takao Saito's long-running hit man saga (and real estate muse) Golgo 13, and features some impressive full-color artwork of the series' aliased star, Duke Togo.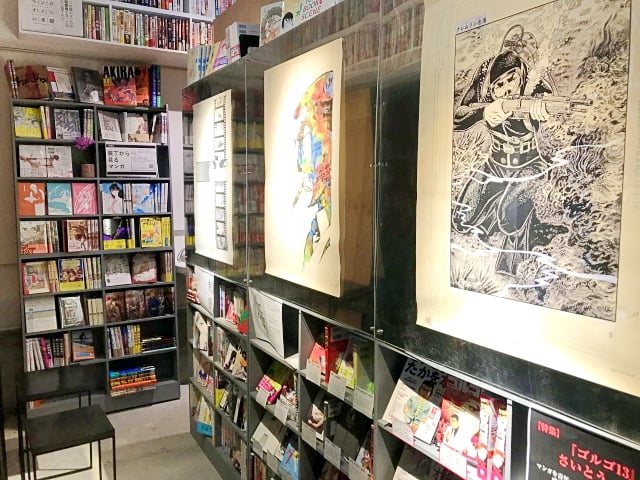 In most manga stores in Japan, the comics are arranged by publisher, and within each publisher's section they're further sorted by the author's name. Manga Night does things a little differently, though, with its books sorted by theme or some other shared characteristic.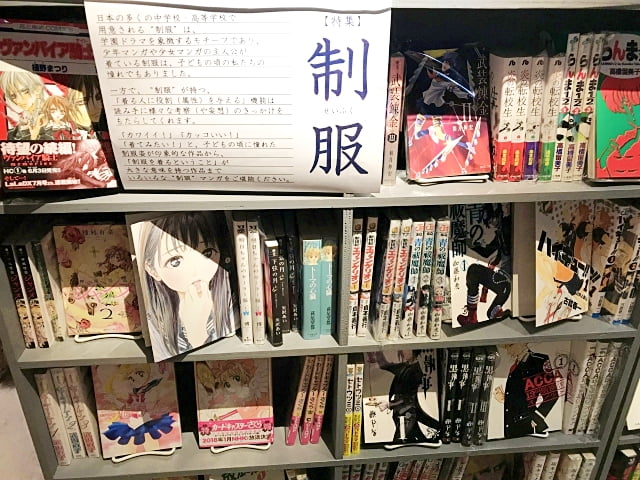 As it is a legitimate cafe, you can order coffee, other soft drinks, and even craft beer at the counter. At night, the menu expands even further to include whiskey highballs and hors d'oeuvres.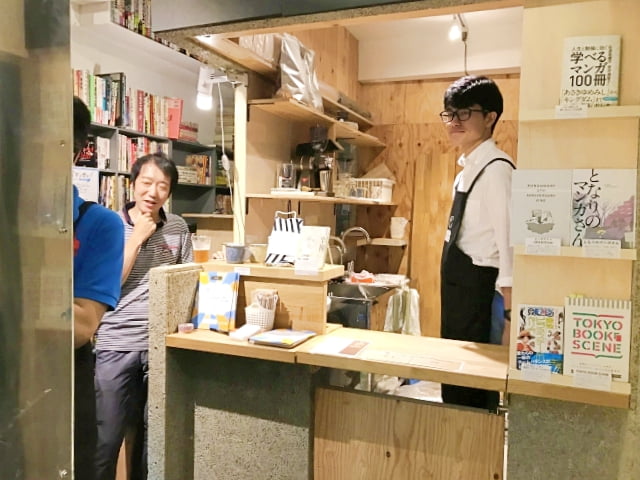 Apart from manga for purchase, Manga Night has a large collection of comics that visitors can read for free as they sip their drinks. In fact, the free-to-read manga are the first collected volumes of their series.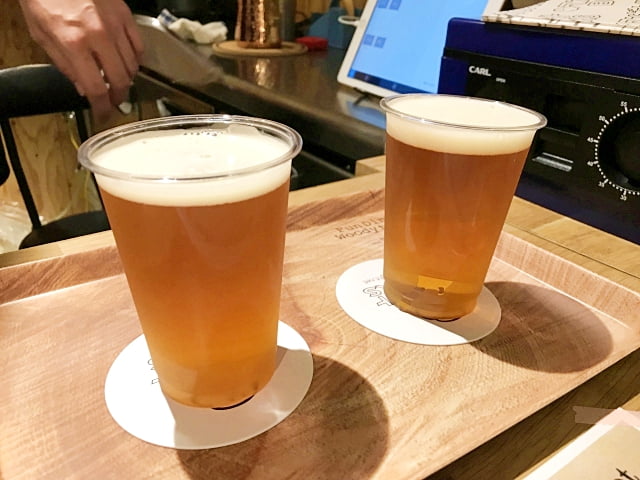 After picking out a drink and a manga, you can pick a seat in the shop. If you want to chat with other manga fans, the counter spots are great for you.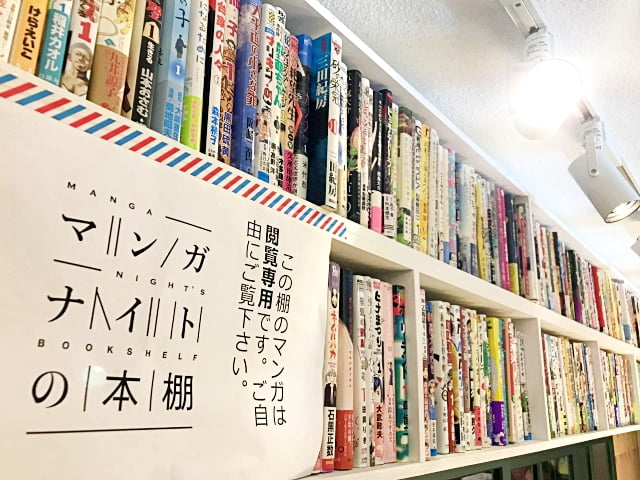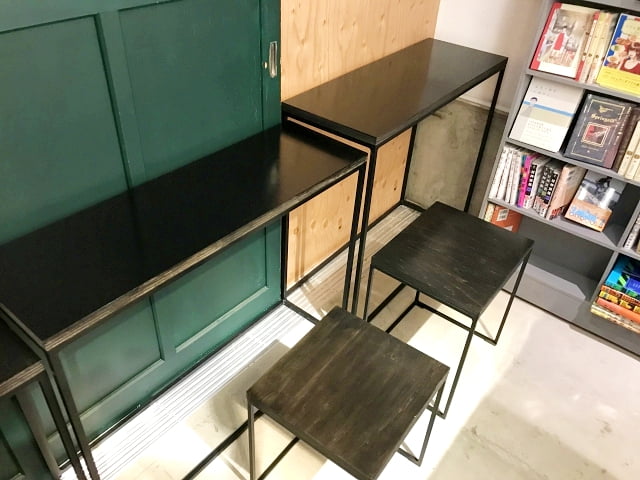 But if you're looking for a place to read alone and have some "me time", the back corner with an extra-cushy sofa-style chair is suitable for you.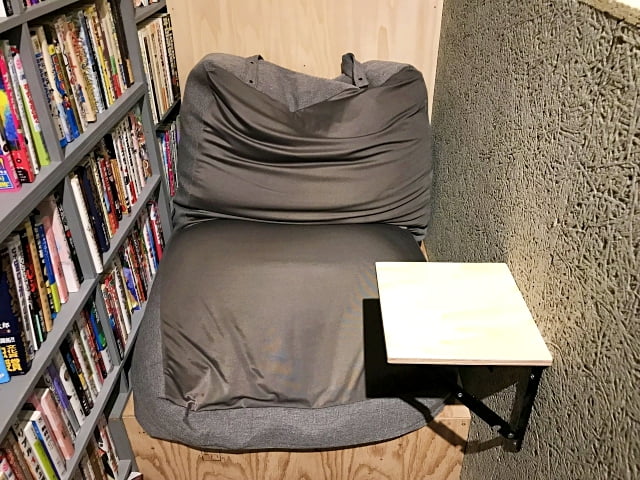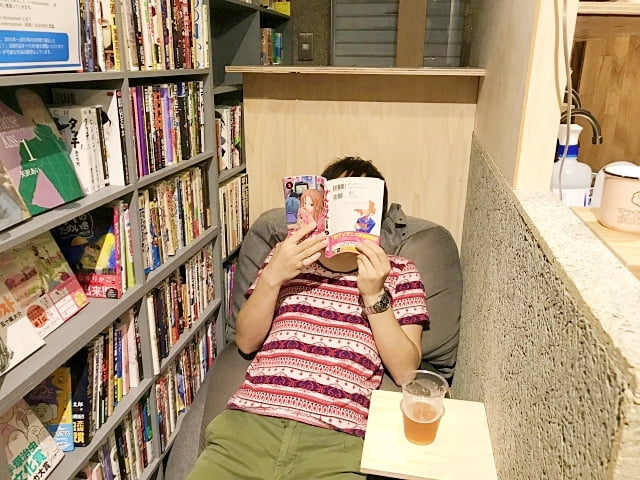 After sitting down, you'll be able to get yourself a perfect night spending with waifu and beer.
Manga Night Books / マンガナイトBOOKS
Address: Tokyo-to, Bunkyo-ku, Kasuga 2-14-9, Spice 1st floor
(東京都文京区春日2-14-9 SPICE 1F)
Open 12:30 p.m.-7 p.m., 7:30 p.m.-10:30 p.m.